| | |
| --- | --- |
| State Name: Bihar | Latitude:  24°-20'-10" ~ 27°-31'-15" N |
| State Capital: Patna | Longitude: 83°-19'-50" ~ 88°-17'-40" E |
| Governor: Lalji Tandon | Population: 10,38,04,637 |
| Chief Minister: Nitish Kumar | Literacy: 5,43,90,254 |
| Founded: March 22, 1912 | Total Area: 94,163.00 sq. km |
| Largest City: Patna | Rural Area: 92,257.51 sq. km |
| Number of Districts: 38 | Urban Area: 1,095.49 sq. km |
| Divisions: 9 | Density of Population: 1,102 per sq km |
| Sub-Divisions: 101 | Most Populous: Patna: 57,72,804 |
| Blocks: 534 | Least Populous: Sheikhpura 6,34,927 |
| Panchayats: 8,406 | Sex Ratio(Females/Thousand Males): 916 |
| Revenue Villages: 45,103 | Highest Literacy Rate: Rohtas, 75.59% |
| Number of Towns: 199 | Lowest Literacy Rate: Purina, 52.49% |
| Police Stations: 853 | Largest Districts by Area: West Champaran |
| Lok Sabha Seats: 40 | Smallest Districts by Area: Sheohar |
| Rajya Sabha Seats: 16 | Highest Sex Ratio: Gopalganj |
| Legislative Seats: 243 | Lowest Sex Ratio: Munger & Bhagalpur |
| Official Language: Hindi | Highest Population Density: Sheohar |
| State bird: Sparrow | Lowest Population Density: Kaimur |
| State Animal: Ox | State Flower: Marigold |
| Seal of Bihar: Bodhi Tree | State Tree: Peepal |
List Of Richest Person in Bihar -
Below is the List Of Richest Person in Bihar -
In the list of Indian richest people, we either know Mukesh Ambani or Anil Ambani But let us tell you there are some businessmen in Bihar who are also as rich as Ambani. Well, Bihar is known for the IAS officer but the millionaire and billionaire are also present here. So let us introduce you to Bihar's richest people.
Anil Agrawal
He got 63rd rank in the list of Forbes Top 100 richest Indians. Mr. Agrawal is a Founder and Member of Vedanta Resources. His Net worth is about 3.5 Billion Dollar.
Mining businessman Anil Agarwal started his company Vedanta in 2003. His company was the first Indian company to enter the London Stock Exchange.
He was born in Patna and is currently living in London. Anil Agrawal left his school at the age of 15 and started working in Pune (India) in father's aluminum conductor business.
At the age of 19, he came to Mumbai from Pune and started his business. Anil started the scrap metal work in 1970. Bought Shamsher Sterling Corporation in 1976.
Samprada Singh
Sanprada Singh, born in Jehanabad, Bihar, was ranked 43rd in the list of Forbes in 2017 and his wealth was 3.3 billion dollars.
In 2017, it was more wealthy than Anil Ambani, because Anil Ambani's wealth was only 2.4 billion dollars in the list of Forbes' rich list.
He is a founder and CEO of Alkem Laboratories. He completed his graduation from Patna University.
He started his business of Medicins and his company Alkem Laboratories is the fifth biggest company in Medicine Field. His Net worth is 3.3 billion dollars.
Sampradha Singh and Anil Agarwal are Bihar's biggest businessmen, who have illuminated the name of Bihar in the world!
Navin Kumar Agarwal(Brother of Anil Agrawal)
Mr. Navin Kumar Agarwal has been an Executive Chairman of Vedanta Limited since April 1, 2014. He has been instrumental in leading the growth of the Vedanta through organic projects and acquisitions.
Mr. Agarwal serves as Executive Vice Chairman of Sesa Goa Ltd. He has been Executive Vice Chairman at Vedanta Resources Plc since July 2015.
Subrata Roy -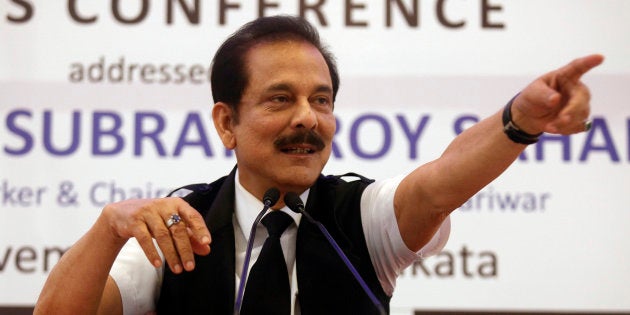 Subrata Roy is a founder of India's Top Company 'Sahara India'. He was born in Arariya, Bihar.
He owns some of the biggest hotels of New York's Plaza Hotel, London's Grosvenor House, Army Valley City, Force India, etc.
There was a time when Sahara India provided the job of most people after the Indian Railways.
Even though the Sahara company is not running well on the day, but at one time it was a very good position.
Sanjay Kumar Jha -
Sanjay Kumar Jha, the former CEO of Globil Foundry and former President and CEO of Motorola Mobility, is also among the rich in Bihar. He was born in Bhagalpur district of Bihar.
Ravindra Kishor Sinha -
He was born in Baxar, Bihar. He is a social worker, Politician, and Journalist.
Shatrughan Sinha
He was born on 9 December 1945 in Patna, Bihar and also a part of Bhartiya Janata Party.
Shatru acted in a number of Bollywood films who are best known for "Dostana" (1980), Kalicharan (1976), Naseeb (1981) and many more.
He is also one of the richest people who belongs to Bihar.
Manoj Bajpayee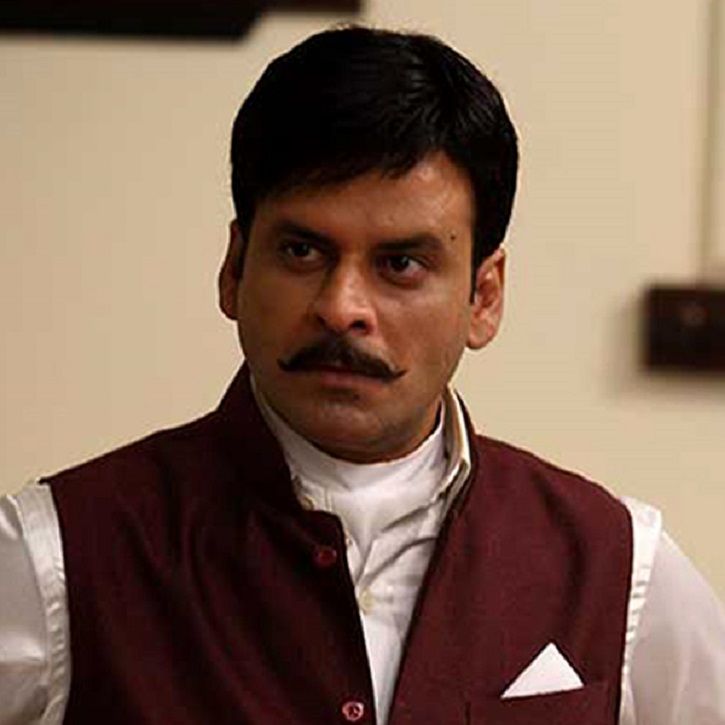 He was born on 23 April 1969 in Narkatiaganj, Bihar, India. At the age of 17, he joined a National School of Drama.
He debuted in Hindi, Tamil and Telugu films and also a recipient of two National Film Awards and four Filmfare Awards.
He is also known as the richest person from Bihar whose net worth is $ 20 million.
Prakash Jha (Film producer & director)
He was born on 27 February 1952 in West Champaran in Bihar. He is also known as the film producer, director, and actor who is working since 1976 in Industry.
He is known for his political and socio-political films like Damul (1984), Mrityudand (1997), Gangaajal (2003) and Apaharan (2005).
Prakash Jha also listed in the list of Richest Man from Bihar, whose estimate is worth $ 20 Million Dollars.
Neha Sharma (Indian Film Actress)
Neha Sharma is An Actress who was born on 21 November 1987 in Bhagalpur, Bihar, India.
She acted in Many Indian language films like as Hindi, Telugu and Tamil Neha also debuted in many Bollywood films such as Crook (2010), Kyaa Super Kool Hain Hum (2012), Tum Bin-2 (2016) and many more.
She completed her education from Mount Carmel School and NIFT. As per the information, her net worth more than 10 million US dollar.
Imtiaz Ali (Indian Film Director)
He was born on 16 June 1971 in Darbhanga, Bihar, India while currently living in Maharashtra. He worked in a lot of movies as a director, actor, and writer. His best-known movies are Rockstar, Cocktail, Highway, Jab We Met, Love Aaj Kal, and many other movies.
Hrishikesh Sulabh (Indian Writer)
Hrishikesh Sulabh was born on 15 February 1955 in Siwan, Bihar, India. He completed his education from B.N. College, Patna University. He also worked with All India Radio between 1980 and 2015. He is also known as a Millionaire from Bihar.
Ravish Kumar
He is a journalist and a TV anchor in the NDTV channel of India. He is a senior executive editor at the channel. Ravish Kumar Born on December 5, 1974.
He hosts many new channels and programs like Prime Time, Hum Log, and others. TV anchor Ravish Kumar started his career in 1996 at an age of 24. He hosts and delivers news related to politics and society of India.
Ravish Kumar, a journalist and TV anchor, has an estimated net worth of almost $20 million. It is estimated that he earns almost $30000 a month.
Last Updated - 28 April 2019
Hello, readers if you found any problem in the list then please contact us on our email.
Hope You Guys Liked our article about List Of Richest Person in Bihar. Thank You
बिहार राज्य से सम्बन्धित कुछ रोचक जानकारियाँ जरूर पढ़े-